Microbiome Rebalancing & Brightening toner
Harmonize and brighten your skin with the power of CBD and active probiotics

Brightening tonic for all skin types Microbiome Rebalancing & Brigthening Toner soothes, refreshes and maintains the balance of the skin's microflora. 
The hydrating formula maintains a natural pH level and strengthens exposed skin cells. Your skin will feel and look freshly relaxed.
PARABEN free, PEG's free, DIMETHICONE free, PHENOXYETHANOL free, PARAFFIN free, PETROLATUM free
For healthier and fresh skin, you need to have a balanced pH and skin microflora,
with the help of our probiotics, CBD and peptides, yours can also shine.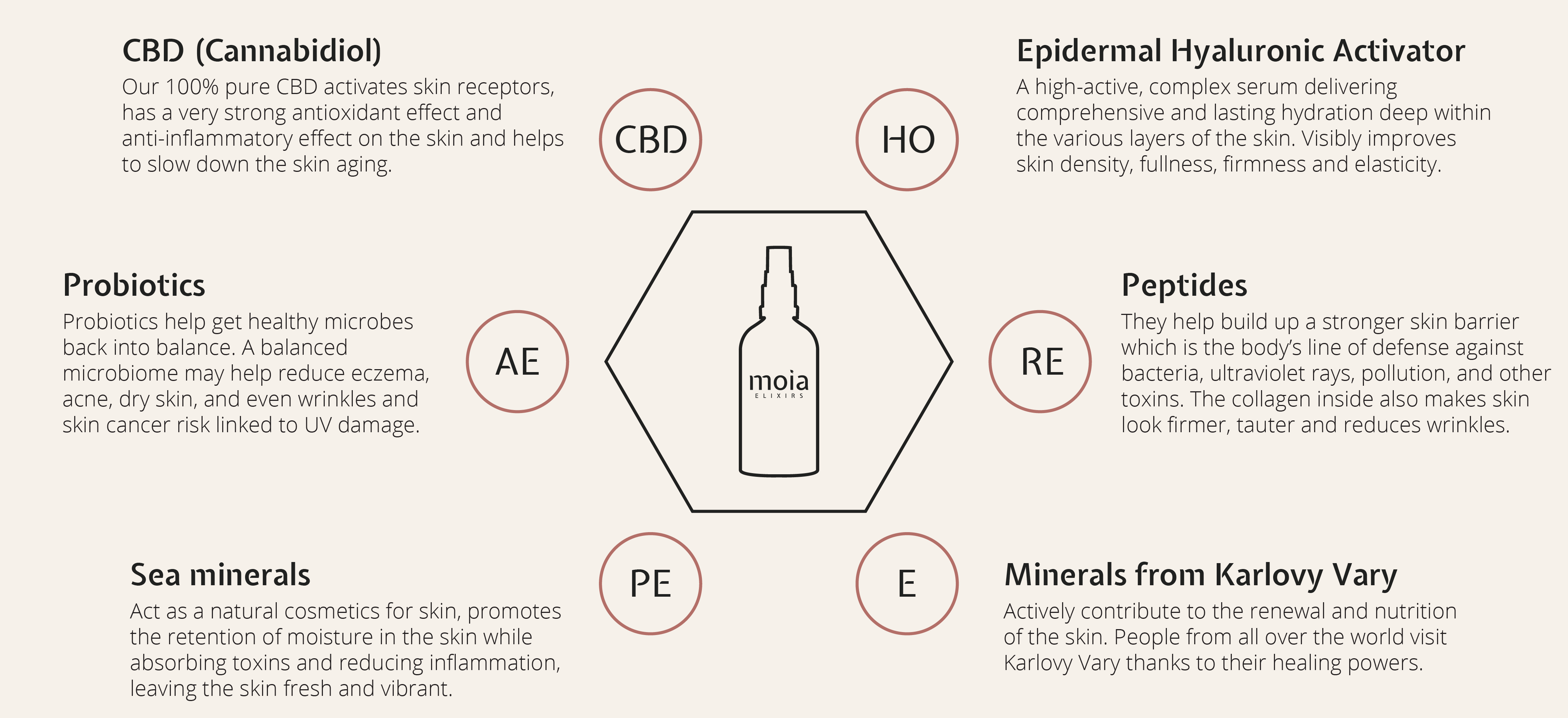 We recommend using in targeted treatment:



3 steps to beauty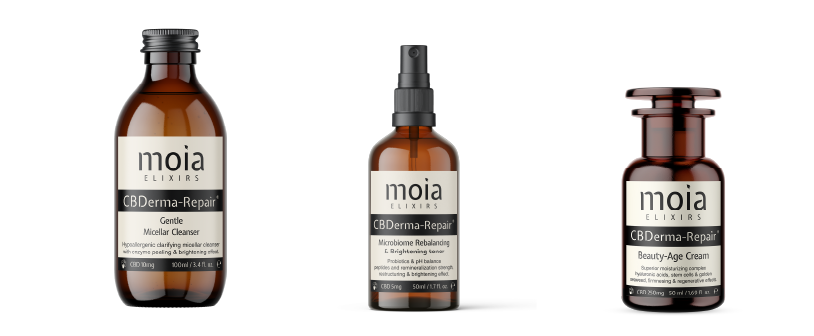 How to enjoy and care for your beauty in three steps?
----------
1) Gentle Micellar Cleanser
Apply a sufficient amount of product on a cosmetic tampon and cleanse the skin. Suitable for all skin types with a gentle exfoliating and brightening effect.
2) Microbiome Rebalancing & Brightening toner
Spray a sufficient amount of the product (5 sprays) on the skin and treat the skin with a circular motion of your fingers.
3) Beauty Age Cream
Apply a thin layer of cream to cleansed and toned skin with gentle swirling or tapping.
More information
Effects:
After 1 week the skin is more uniform, more beautiful and in better health:
Softens and refreshes the skin
Active probiotics maintain microflora balance
Soothes and deeply hydrates the skin
CBD activates the natural abilities of cells
CBD positively stimulates skin cells
CBD leads cells to total skin rejuvenation
Maintains natural pH levels
Leaves skin fresh and relaxed
Remineralizes skin with Karlovy Vary minerals
Strengthens exposed skin cells
Regenerates and fills skin irregularities
Active substances:
CBD 10mg

Probiotics

Sea Minerals

Kalrovy Vary Minerals

Epidermal Hyaluronic Activator
Application:
Apply a sufficient amount on a cosmetic tampon and treat the skin in a circular motion.
INCI:
Aqua, Glycerin, Seawater, Laminaria digitata extract, Chlorella vulgaris extract, Saccharide isomerate, Sea salt, Sodium Carrageenan, Tocopherol, Cannabidiol, Mineral Salt, Glycine Soja Oil, Phenethylalcohol, Capryl Glucoside, Keratin Hydrolized, Allantoin, Caprylyl Glycol